Good Vibrations Cabinet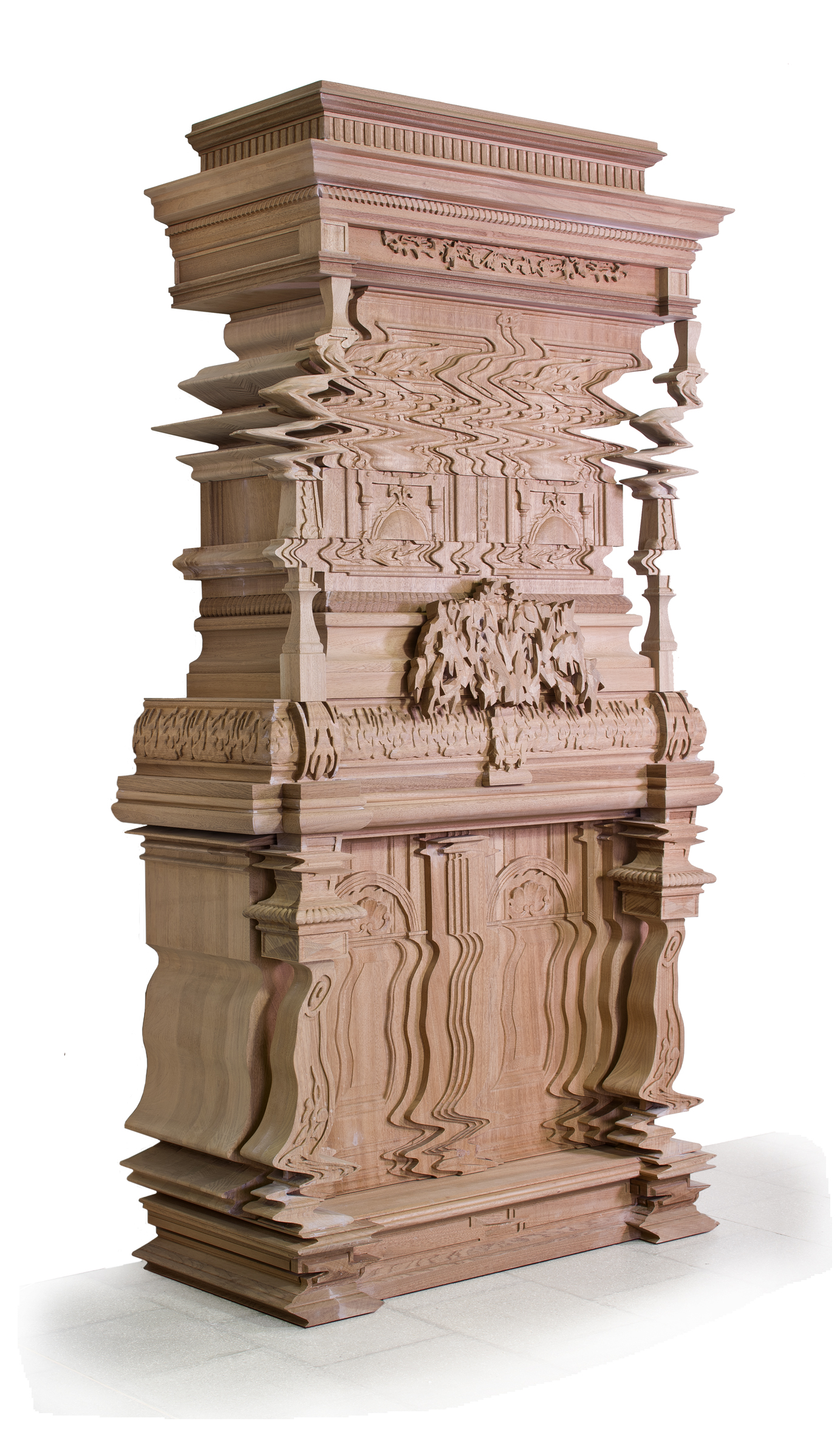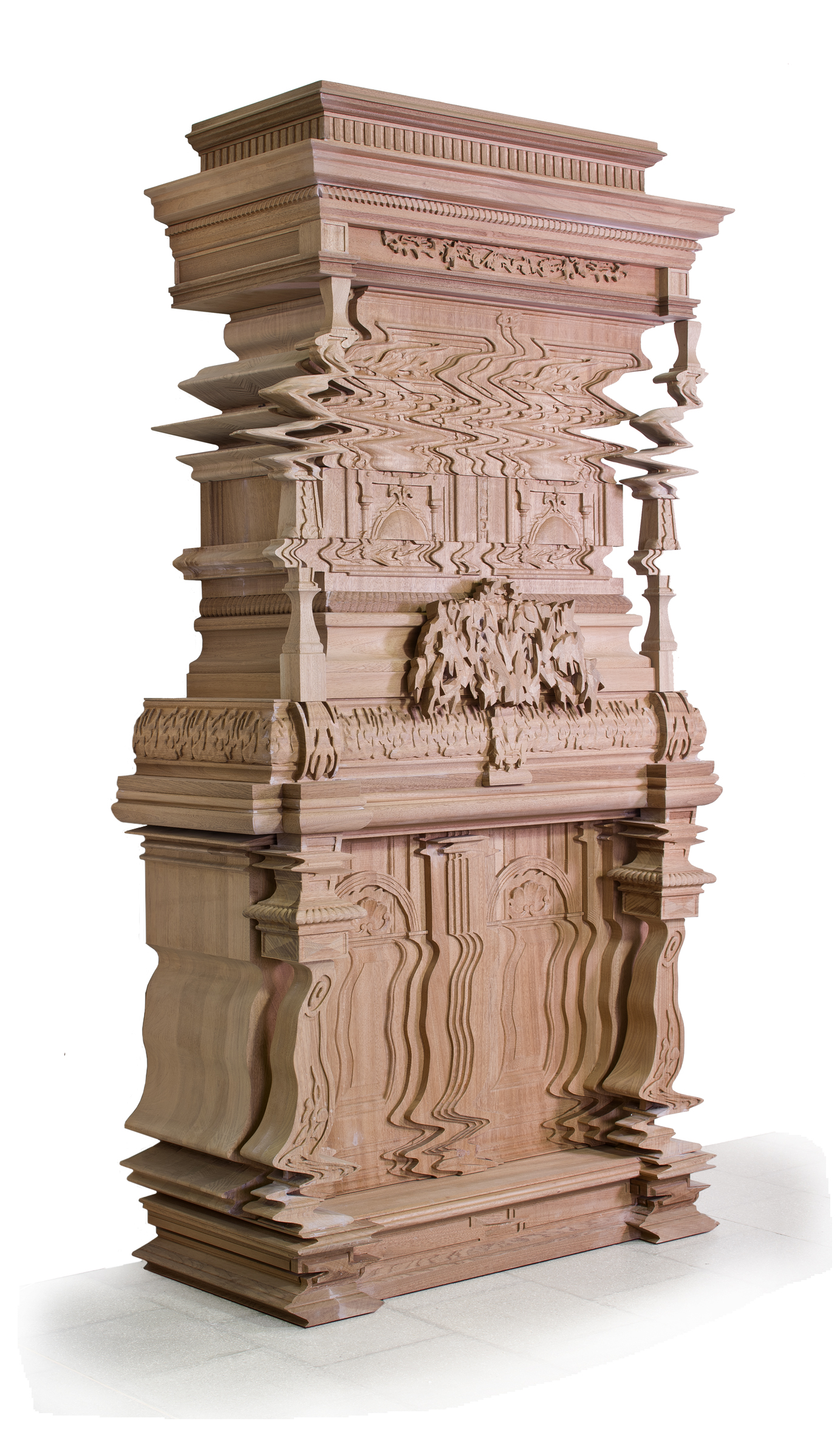 Description:
Glitch art is the aestheticization of digital or analog errors by either corrupting digital code/data or by physically manipulating electronic devices. Until a few years ago, Glitch Art was confined to the domain of the virtual world, but access to increasingly sophisticated technology have brought it to the physical domain. The Good Vibrations Cabinet is the epitome of this new paradigm. This primordial storage unit seems to have been deformed by a violent shake or pervaded by oscillatory movements. Despite trying to alter ancient decorations and Eastern stylistic features, it actually relies on the ancient knowledge of carving or wood handcraft. Crafted by a CNC machine out of oak and finished in mahogany, it's an optical illusion in 3D. The designer, architect Ferruccio Laviani did not sacrifice on functionality as the back of the cabinet is fitted with layers of shelves providing plenty of storage space.
Lab Noir feels very privileged to present this amazing item to you as It's a limited edition and currently the only one in the world now.
Finish:
Natural Mahogany
Dimension:
L116 x W52 x H215cm
Designer:
Ferruccio Laviani
Country of Origin:
Italy
By Fratelli Boffi